It appears what was once just a dream on paper for officials at Lethbridge Exhibition Park, may be just months away from actually coming to fruition.
The Exhibition has been planning a roughly $90 million redevelopment for years, which would not only include way more trade show space, but also add a large convention centre and eventually an agri-plex.Exhibition Park Chief Operating Officer, Mike Warkentin gave a project update to Lethbridge City Council Monday (June 17).
He says they're no longer banking on funding of one-third from all three levels of government, noting their operations are financially sustainable and generate strong cash flow which is expected to continue well into the future.
"So that allows us the opportunity to potentially take on a larger percentage of the debt on this project that what had originally thought in the past. This would minimize the impact to public tax dollars."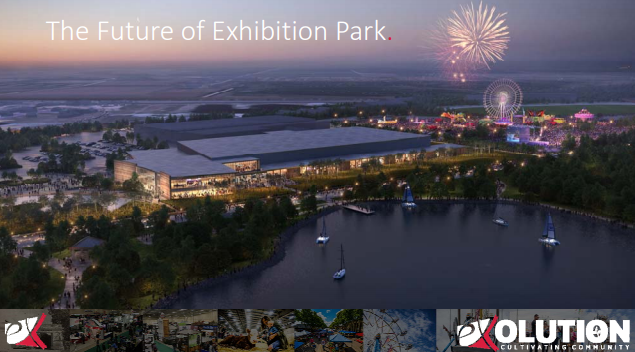 Warkentin says if all goes as they hope, they could start construction as early as this fall. "We're an exciting place in the evolution of this project. The final strokes are being made on the financing plan and we are exceptionally excited the way this is coming together for the fall."
Warkentin told Councillors they'll be coming back to City Hall in September with a confirmed plan to move forward on the project. Lethbridge Exhibition Park had come to Council several times in the past looking for support on its plans, especially concerning a convention centre. Exhibit space has been and still is a major issue at the Exhibition.
Numerous events fill up fast, forcing Ex Park to turn away dozens of potential exhibitors every year. Additional space to accommodate trade shows in the future would more than likely solve that problem.
Warkentin also says they hope to have a feasibility study and a recommendation for the existing buildings on the current exhibition grounds when they come back to City Council in September.