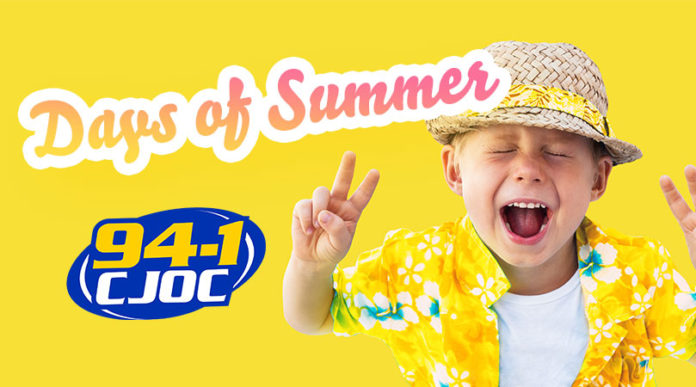 The CJOC Days of Summer are here and that means you're about to win…a lot!
Every weekday listen for the cue to call and hit us up at 403 388 46 46. It's a pretty easy contest because the last year and a half has been tough enough.
So what can you win?
Gift certificates from Gyro Carpet Cleaning and Janitorial, Boston Pizza, Westminster Liquor and Polished Janitorial!
5 chances to win every week right through Labour Day weekend. The CJOC days of summer. Let us treat you this summer.