Afternoons with Mike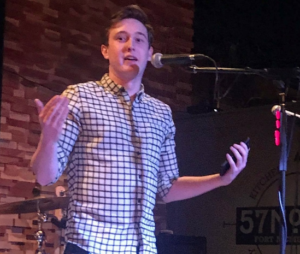 Mike Booth is a Sasky kid from Regina. His radio career has taken him to a number of stops through the prairie provinces though, with stops in Moose Jaw, Estevan and even up north in Fort McMurray! When Mike isn't writing out his lame dad jokes for the show he's usually annoying co-workers, talking sports and checking out new music! Outside of work, you can almost always find him around a golf course, grabbing a drink with some friends around town or just binge watching The Office for the EIGHTH time on Netflix!
Tune in with Mike weekdays from 2pm to 6pm on 98.1 2day FM.