CARDSTON, AB – A Blood Tribe man is facing assault charges after he allegedly got physical with a Cardston RCMP officer who was trying to arrest him last week.
The officer was on the Kainai Nation. working in cooperation with the Blood Tribe Police Service, to try to locate people with outstanding warrants.
The suspect in question reportedly hit the arresting officer with a pipe and despite two taser deployments, continued to resist arrest. A second RCMP officer arrived on scene and was able to help get the man into custody.
Dylan Bird, 27, was wanted for uttering threats, criminal harassment and mischief and has now been charged with assaulting a peace officer, obstruction and failing to comply with a release order.
He was released on bail to appear in Cardston Provincial Court in mid-December, while the injured officer was taken to hospital for treatment and released.
Cardston RCMP add that this incident has garnered some public scrutiny on social media, prompting an internal review. The Alberta Serious Incident Response Team says this is out of its scope, so it won't be investigating the officer.
The Mounties will examine the officer's response, the service's policies and Bird's alleged actions to gather a full account of what happened.
The following photos have also been released from the officer's vehicle Watchguard video system, in order to provide more information and context: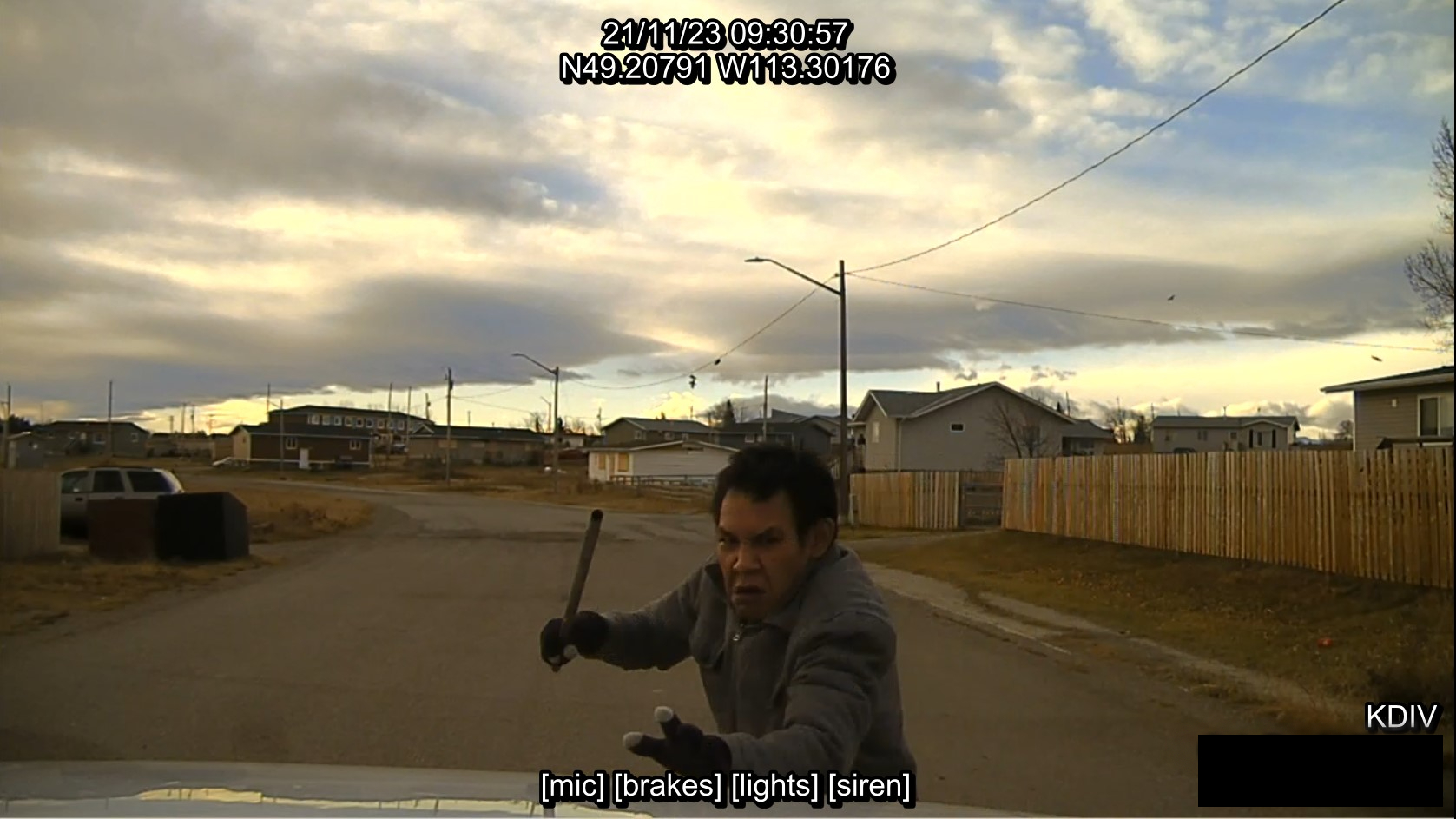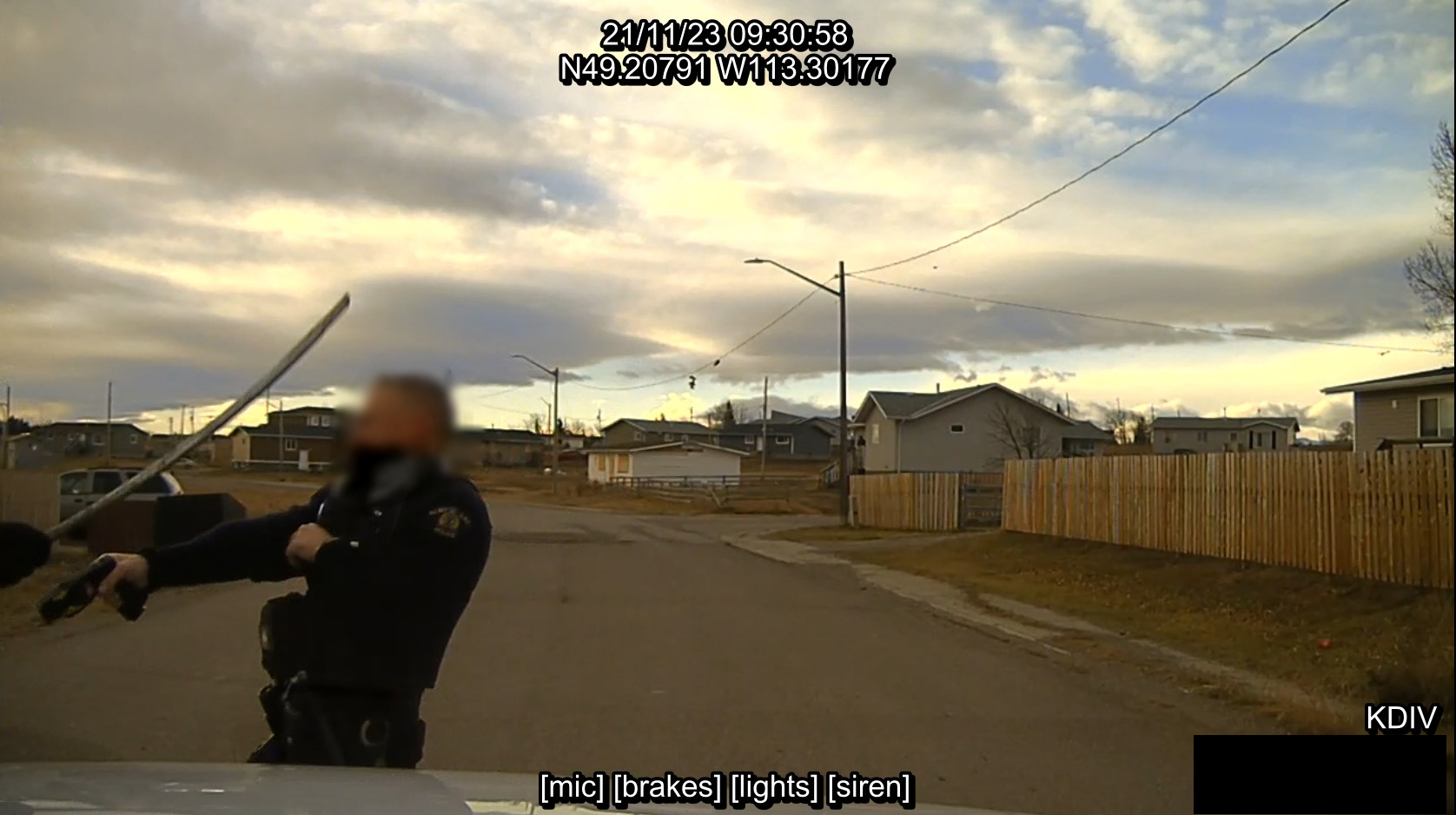 -photos provided by Cardston RCMP