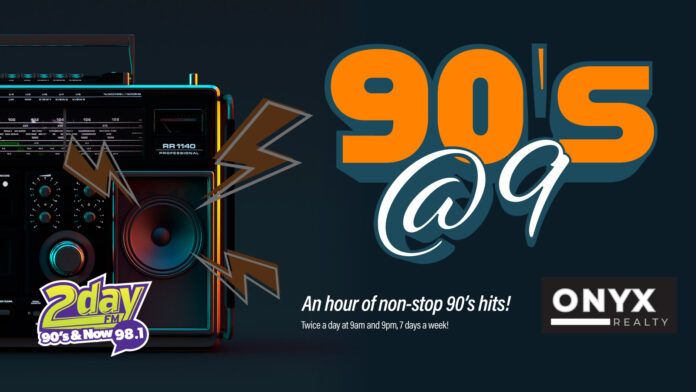 2DAYFM is the only place you get an hour of non-stop 90's hits!
Twice a day at 9am and 9pm, 7 days a week!
A full hour of uninterrupted 90's nostalgia from the best decade ever.
The 90's @ 9 – brought to you by ONYX REALTY on 98.1 2dayFM!