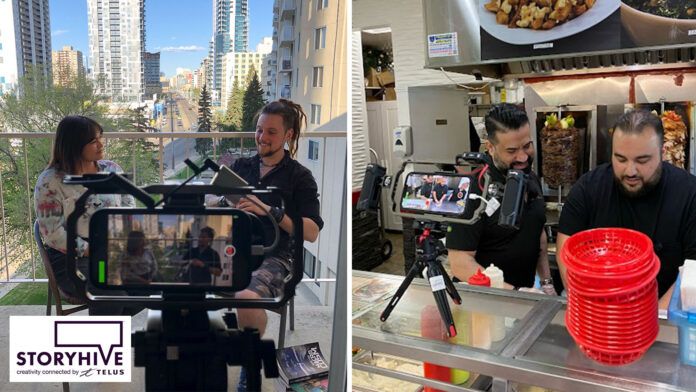 Want to be the host of your own show? Looking for a platform to livestream your community's stories?
Jumpstart your livestreaming journey with TELUS STORYHIVE this summer!
TELUS is calling all content creators from B.C. and Alberta, including Lethbridge, for the STORYHIVE Summer Crew 2.0 program intake, open now until March 24. No experience is required!

Rylan Kinnin (left) and Robb ODay (right), Summer Crew 2022 Alumni. Credit Jessica Zais
YOUR CITY – YOUR COVERAGE
This is your chance to connect with the livestreaming resources you need, learn new skills, and put your community on the map!
The Summer Crew 2.0 program offers the opportunity to kickstart and drive your online presence and livestream your community on TELUS Optik TV and STORYHIVE's online platforms.
WHY TELUS STORYHIVE?
Since 2013, STORYHIVE has supported emerging content creators across B.C. and Alberta with over $52 million in production funding, training and mentorship ‒ bringing hundreds of social purpose stories to life on TELUS Optik TV, online and around the world.
STORYHIVE is excited to share new grant opportunities in 2023! They encourage new and emerging content creators from all backgrounds across B.C. and Alberta to apply.
ABOUT THE SUMMER CREW 2.0 PROGRAM
Summer Crew 2.0 is an intensive 14-week program where 14 crews (teams of two) from different regions receive microgrants, equipment and training to develop their interview skills. Teams will also gain real-world experience with livestreaming technology.
Each crew is a team of two. You can apply with a co-creator/friend or separately and they'll pair you up. It's time to go live!
A SUMMER OF LEARNING, CREATING AND MAKING MEMORIES
Edmonton-based Rekha Kapadia and Gabby Moukhaiber of Fort McMurray, Crew 4 from the first Summer Crew program, created their docu-series, R and G in the Seven 80. Gabby talks about his experience with STORYHIVE.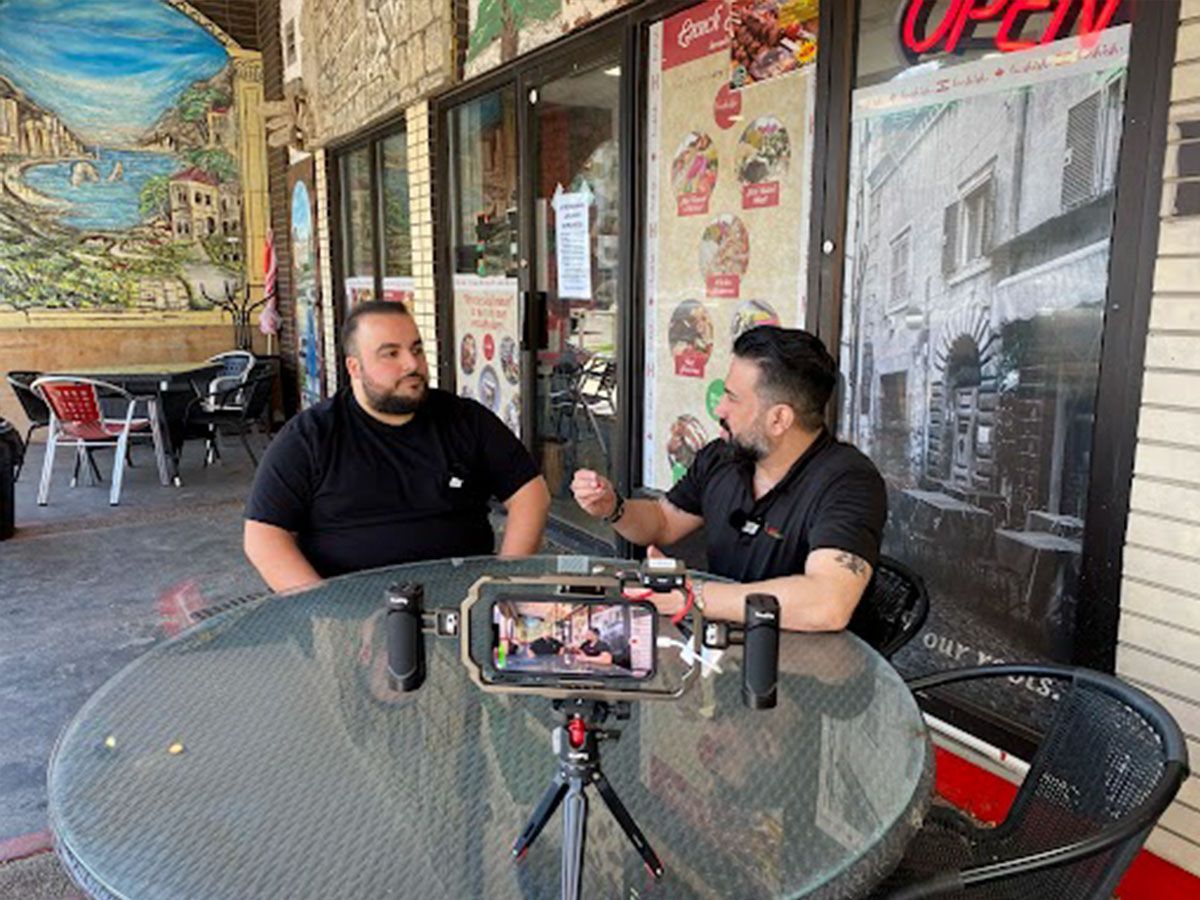 Gabby Moukhaiber (left), Summer Crew 2022 Alumnus, and Omar Najjar (right), owner of ShishShawarma. Credit Rekha Kapadia
"The Number 1 takeaway for me would have to be how amazing the communities we are from (or visited) were. It was incredibly heartwarming and inspirational to talk to all these amazing folks who took the opportunity to showcase their business, organization or skills."
Gabby goes on to explain how Summer Crew and working with STORYHIVE impacted his content creation journey. "Personally, I overcame this odd voice in my head that told me 'I should never be on camera'. With the help of Summer Crew, I was able to find the confidence to step into a new role and embrace my skills, flaws, and newfound experience with speaking and interviewing folks live! It was truly something that I don't think I would have ever even considered if I didn't push myself into this journey."
To any content creators interested in applying for the Summer Crew 2.0 program, Gabby urges, "I would say go for it! I felt confident in my content creation skills and was completely green to livestreaming and interviewing. Thankfully, Summer Crew saw something in me, and helped push me out of the shell we all find ourselves in. The less experience you have, the more you will grow in various forms and styles!"
Kimiko Pocha and Keil Hunka of Edmonton were also part of the inaugural Summer Crew. Keil explains what motivated him to apply.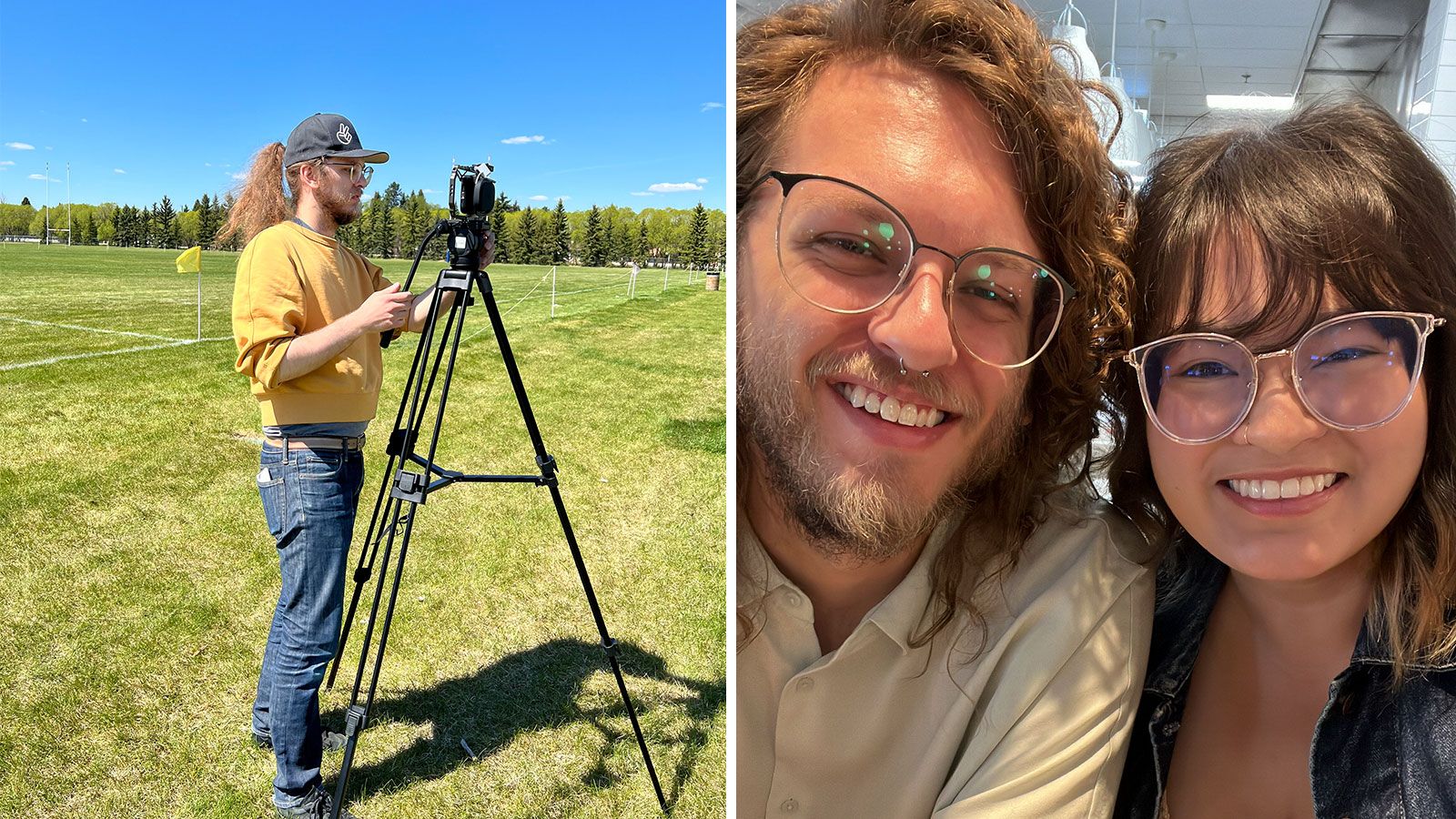 Keil Hunka (left) and Keil and Kimiko Pocha (right), Summer Crew 2022 Alumni. Credit Keil Hunka
"Video was always something I wanted to break into but didn't know how, so this felt like the perfect opportunity. The Summer Crew program really made it accessible to learn the industry, and the techniques behind making quality content."
His biggest takeaway? "The main thing for me has to be learning how all of the equipment works. I'm not the most technologically savvy, but once we were gaining more experience in the summer, I felt a lot more confident troubleshooting technical issues, as well as how to limit unexpected surprises by being methodical with the gear and settings."
Keil's advice to anyone thinking about applying to Summer Crew 2.0, "Sign up! It was the best summer opportunity I've ever had, no two weeks were the same. The amount of incredible people we were able to meet was staggering. And it felt amazing to be able to offer coverage to people or businesses that otherwise maybe haven't had the chance to spread word about what they do.
SUMMER CREW 2.0 – WHAT'S THE OPPORTUNITY?
TELUS STORYHIVE wants to help empower you to make connections and uplift the people, places and events that showcase your community to our audience. Apply with a friend to build livestream coverage of your city (or combined region – see eligibility on the Summer Crew Program Details page) over the course of the summer. You decide the stories, STORYHIVE provides the production funding, training and gear.
SAVE THE DATE
STORYHIVE Summer Crew 2.0 program intake is open February 15 – March 24, 2023.
Ask Us Anything webinar is February 22, 2023, 11:30am-12:30pm MT, streamed on Facebook, YouTube and TELUS Optik TV. Register here.
Look for updates and details on the STORYHIVE website and social media channels. If you have any questions, please reach out to [email protected]
For more information, and to apply for STORYHIVE Summer Crew 2.0, visit www.storyhive.com/summercrew and submit your application before March 24, 12:00am (midnight) PT.
---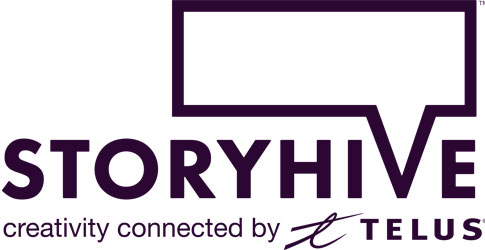 Website: www.storyhive.com
Facebook: www.facebook.com/storyhive
Instagram: www.instagram.com/storyhive/
Twitter: www.twitter.com/STORYHIVE
TikTok: www.tiktok.com/@storyhive
YouTube: www.youtube.com/c/storyhive
---