The City of Lethbridge is looking at providing funding to get two housing projects up and running. Combined, the two southside developments would cost the city about $2.5 million in capital funding — no money is being asked of the city for ongoing operating funds. 
According to a city staff report for the economic standing policy committee on Oct. 3, the city has $5.9 million available to support social and affordable housing projects. 
One of the projects would create additional beds for a men's addiction recovery program and the other would create 37 affordable housing units for seniors.
The committee will consider committing funds for the two projects conditionally, with a requirement each applicant can secure the balance needed to fund the project before the end of 2024. 
Concept Investment Partners is asking for $1.5 million to help purchase and redevelop the old Seasons building at 1730 10 Ave. S.  According to the staff report, the project would create 50 housing units, 37 of which will be considered affordable by the city's definition. 
The 37 units would be used as affordable housing for seniors for at least 20 years and no operating costs are being asked of the city. 
The project is estimated to cost $6.2 million and the remainder of the funds would come from other sources, such as provincial grants.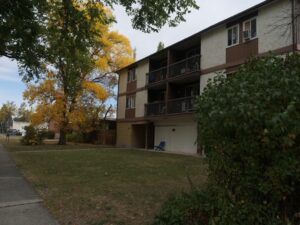 Streets Alive Mission is asking for $850,000 to help with the purchase and redevelopment of a property at 925 15 St. S. if the project is seen through to completion, it would create eight two-bedroom units on the second floor and 16 one-bedroom units in a communal living setting on the main floor, for a total of 32 program spaces. 
The units would provide housing to men as they go through the first stage of the Streets Alive Exodus Men's Recovery Program. According to the organization, a building currently being used for the program is nearing the end of its life and 17 hosing spaces would be moved into the new building — it will also create additional recovery beds. 
In total, the project is estimated to cost $1.3 million and the remainder of the funds would come from other sources, including the provincial government, donations and/or debt. 
The Streets Alive project will require rezoning and public engagement if it moves forward.  
The economic standing policy committee will consider both applications on Oct. 3 and will send whatever decision it makes as a recommendation to city council before anything can be approved.