An international investigation involving ALERT and the U.S. Drug Enforcement Administration has intercepted record amounts of cocaine and fentanyl.
Project Coyote was a two-year ALERT Calgary investigation that resulted in the seizure of $15 million worth of drugs, over $4.5 million in cash and assets, and 13 firearms. Seven people have been arrested to date.
The drug seizure is the largest of its kind by ALERT, and its success includes what is believed to be Canada's largest fentanyl seizure of 250,000 pills. In addition, an 81-kilogram cocaine shipment, destined for Canada, was intercepted in Texas.
Project Coyote sought to dismantle major drug supply lines that were believed to be responsible for the importation of cocaine and fentanyl into Alberta. More than 30 search warrants were conducted over the course of the investigation, and the most recent arrest took place on October 3, 2019.
Some of the major seizures from Project Coyote include:
• 250,000 fentanyl pills;
• 98 kilograms of cocaine;
• 5 kilograms of methamphetamine;
• 7,626 methamphetamine and ecstasy pills;
• 13 firearms;
• $1.3 million in cash; and
• $3.2 million in restrained assets, including houses and bank accounts.
The record fentanyl seizure took place at a Calgary apartment on February 16, 2018. No one was arrested at the time, and from there ALERT launched an extensive investigation in an attempt to identify the network and source responsible.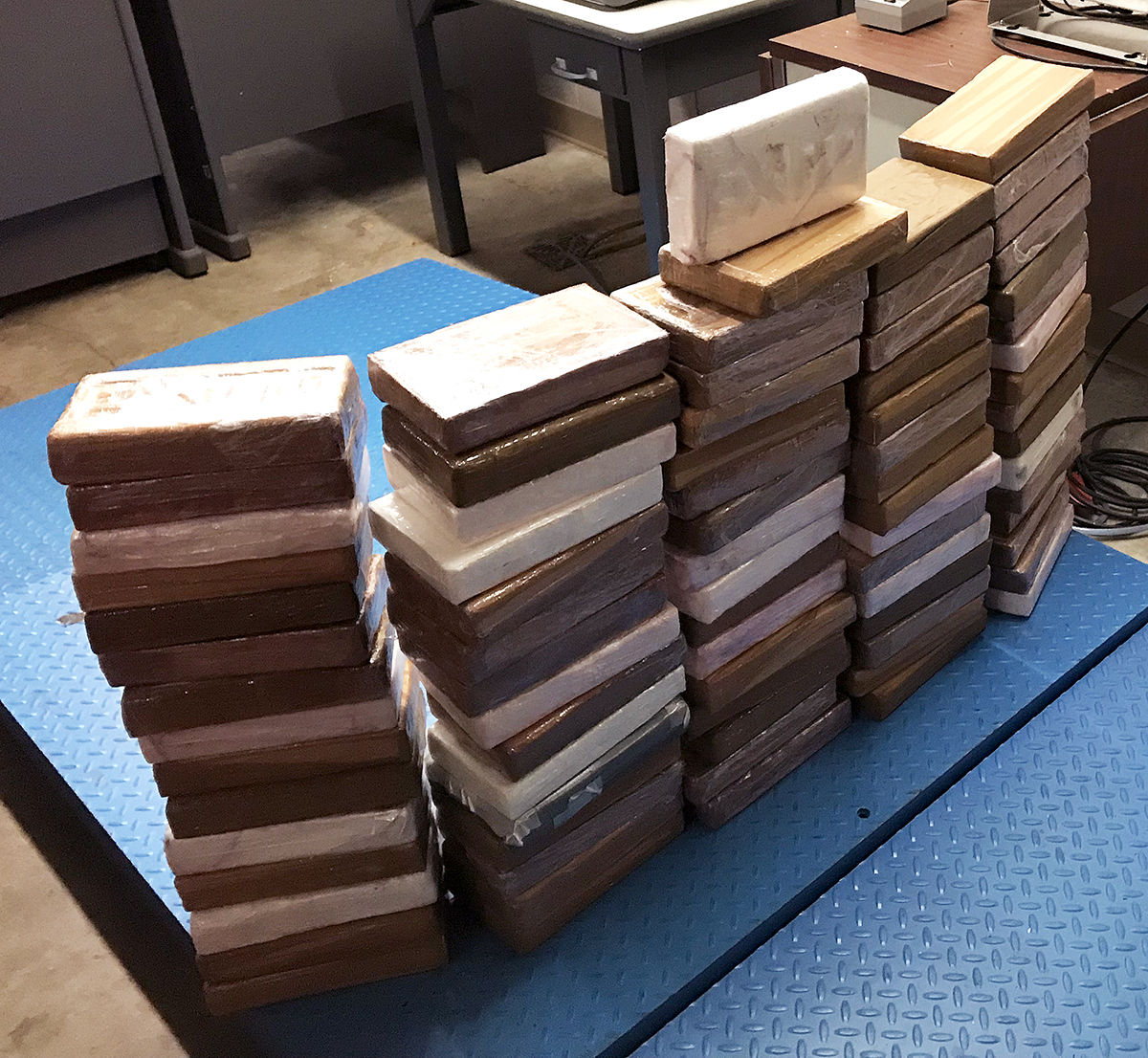 Investigators ultimately uncovered an alleged cocaine importation scheme and distribution network. Working in partnership with the U.S. DEA, and with the help of Harris County (Texas) Sheriff's Office, ALERT was able to intercept an 81-kilogram shipment of cocaine in Houston on May 18, 2019.
The Texas arrest was the catalyst for ALERT to identify the alleged financiers and persons responsible. ALERT alleges that Warren Lowe oversaw an extensive drug distribution network that spanned from British Columbia to Ontario. Based in Calgary, the 53-year-old man faces extensive criminal charges relating to organized crime, drugs, and firearms.
ALERT alleges that Lowe orchestrated cocaine supply lines, and in this instance sent Elizabeth Fisher to facilitate the supply. The 49-year-old Calgary woman was arrested in possession of 81 kilograms of cocaine and has remained in a Texas prison ever since. She is due to appear in a Houston court on March 2, 2020, and a Canadian warrant has been applied for her arrest.
Seven people are currently facing 77 criminal charges, with a breakdown of the individual offences available via the attached document:
• Warren Lowe, a 53-year-old man from Calgary;
• Elizabeth Fisher, a 49-year-old woman from Calgary;
• Richard Fisher, a 44-year-old man from Calgary;
• Emanuel Amha, a 30-year-old man from Calgary;
• Olivier Kenge, a 52-year-old man from Calgary;
• Cole Leblanc, a 30-year-old man from Calgary; and
• Victoria Pon, a 29-year-old woman from Vancouver.
(ALERT News Release)