Sponsored by:
Middays with Erin Lucas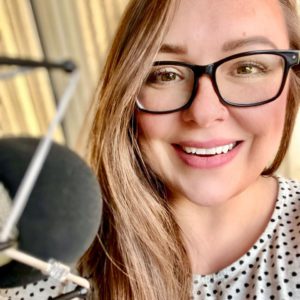 Growing up I wanted to be a hairdresser or a welder, then I wanted to be a vet but had too many animal allergies. I'm terrible at math and would've failed out of University anyway. I wanted to be in TV but caught on quickly that I wouldn't have to do my hair/makeup or even wear a bra every day if I went into Radio instead. Speaking of hair, I haven't had mine cut in over 7 years… I'm scared they'll cut too much off! Which is really dumb considering I wanted to be a hairdresser in the first place. I never tried to be a welder but I DID walk around the house wearing a welding mask for a while the other day. I wish I could say I was lying but there's one literally on our kitchen table right now.
As for the animal allergies… I actually fought against my own body by smothering and snuggling and loving every single animal I ever met. To the point where I never went on a sleepover without Claritin and often had my eyes pink and puffy and swollen shut. Eventually my allergies gave up and moved on to someone else and I embraced that by getting a part time job at a pet store … owning 19 pets at one time. I'm not a hoarder, (which is something a hoarder would totally say) I just really REALLY love animals. However, I've since calmed down, owning 1 big dorky dog.
I've been doing Radio for about a gazillion years and so far have only been fired once. "They" say that you haven't really even made it in Radio until you've been fired anyway, so I must be somewhat okay at what I do. Plus, how many other people right now can say they're sitting at their job – which is a job they absolutely LOVE doing by the way – barefoot, in their own 4th floor office, listening to music, with unwashed hair and no bra!
You'll find Erin weekdays from the KB Heating, Plumbing and Air Conditioning Studio 10am-2pm on 94.1 CJOC!