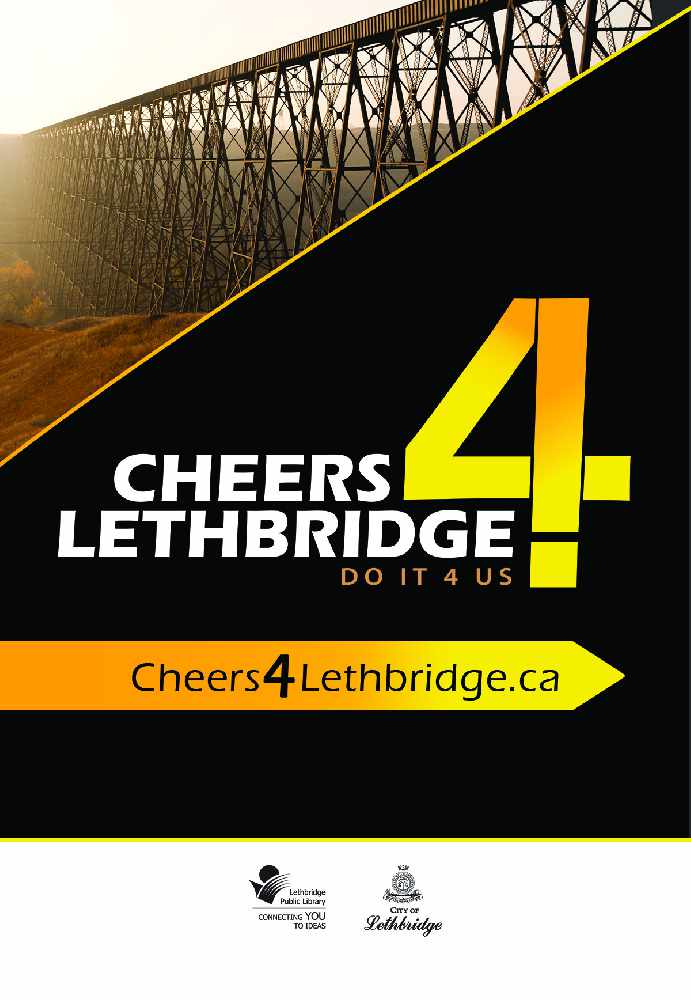 Celebrating the People that Make Lethbridge Great
Cheers 4 Lethbridge is about making Lethbridge the best place it can be. We want everyone to be a champion – a cheerleader – for our community and work together to make Lethbridge an amazing city for us all to enjoy. So, we do that by recognizing the contributions people are making in hopes that inspires others.
How Can You Get Involved?
We believe that social media is our most valuable tool in achieving our goals. We like to cover everything from: business openings, school fundraisers, walk-a-thons, acts of kindness, upcoming events, sport team happenings, or stories on local heroes.
Here are some simple ideas of how you can engage and help spread the word:
When posting/sharing something on social media about Lethbridge people, events or venues you think should be recognized:
Facebook: Tag it with: @cheers4yql
Share it on the C4L Facebook page https://www.facebook.com/cheers4lethbridge/
Send it to us in a private message where we can create a post and tag the sender
Twitter: Tag it with: @cheers4yql Hashtag it with: #cheers4yql
Instagram: Tag it with: @cheers4yql
Let us know about it by emailing Terra.Plato@lethlib.ca
Follow and share Cheers 4 Lethbridge posts and tweets
Participate and engage in Cheers 4 Lethbridge conversations on Facebook or Twitter
Help spread the word about Cheers 4 Lethbridge by posting or tweeting about it yourself