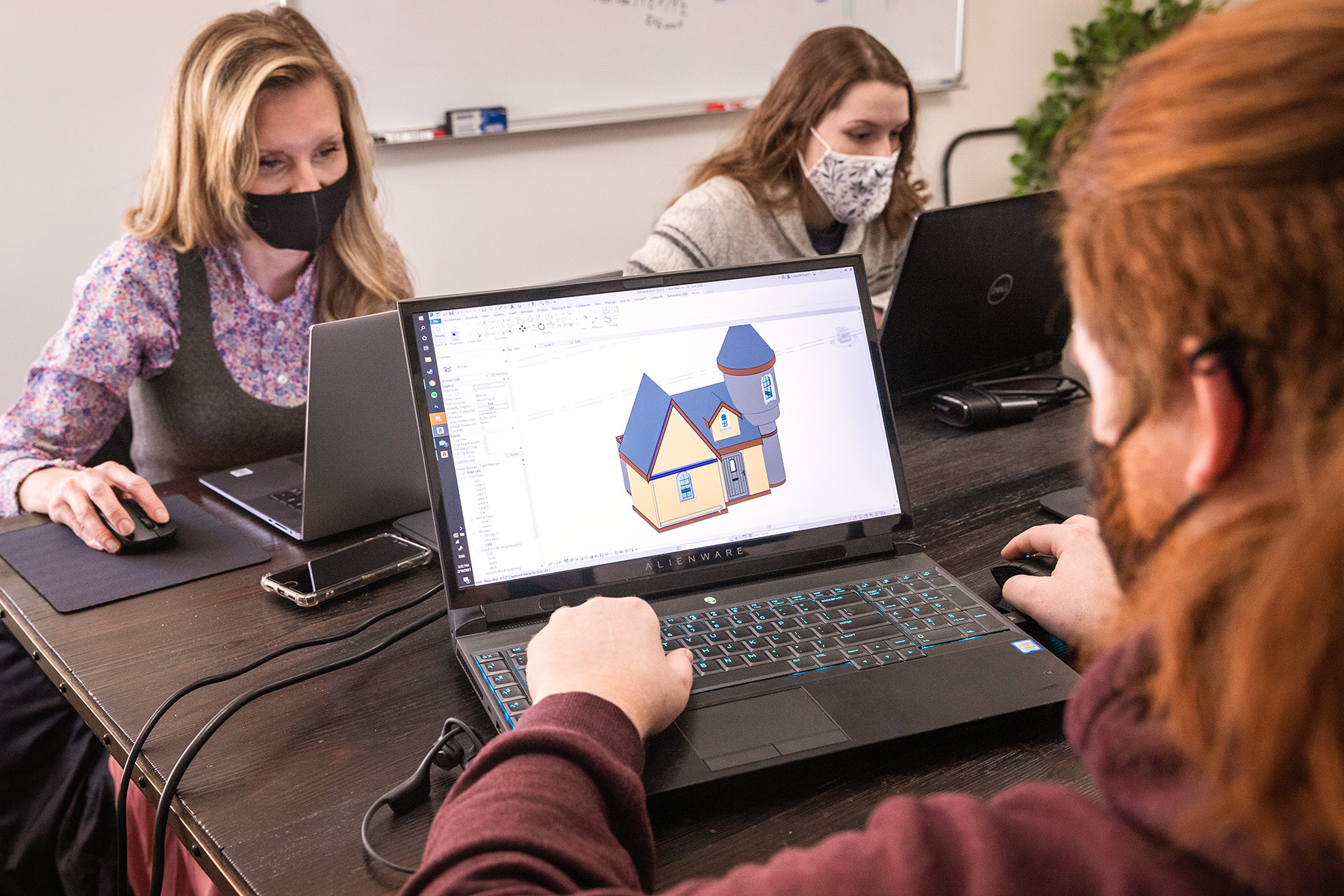 LETHBRIDGE, AB – Design students at Lethbridge College are teaming with a unique local builder.
Charmed Playhouses is hosting practicums for 10 students from the college's Interior Design Technology, Architectural Animation, and Virtual and Augmented Reality programs.
This summer, Charmed is opening a themed cottage resort in southern Alberta, bringing the magic of their playhouses to a new clientele – attracting families for a "glamping" experience.
College interior design instructor, Naama Tuckett says this is a great, fun way for these students to be part of something very different.
"Because they're just coming out of school, they have new ideas and they're looking at things in a different way. And our students are so familiar with new technologies in drafting, 3D modeling and animating that they can not only build these spaces on paper, but also bring them to life and really show and visualize what the spaces will look like before they're built." – Naama Tuckett, IDT and AAT instructor
Some of these student designs will become permanent fixtures in numerous themed cottages in the Crowsnest Pass.
For Charmed Playhouses founder and CEO, and a former Lethbridge College Business Administration Student, Tyson Leavitt, the experience has brought him full circle.
He says "I started at the college when I was 21 years old and I started my first business while I was in college. And now I'm at a point where I have a need within my company to scale the resort side and the college has what I need to be able to help do that. It's a big demand on our company to be able to grow into this resort business, so we're going to have to be hiring talented people. Fortunately for us, we have talented people right up the road at the college with the things they're doing."
Bookings for some cottages are already available on the Charmed Family Resorts website.