LETHBRIDGE, AB – If you're a parent of a child who's had to be quarantined lately, you know just how frustrating it can be.
Schools in the city have been seeing a steady jump in positive COVID-19 test results.
As of Monday afternoon (Mar. 15), the Lethbridge School Division currently has 47 cases across 14 public schools. That's resulted in 1,000 students and 80 staff having to isolate.
Superintendent Cheryl Gilmore says even with that many cases, they're not considering shutting down any schools or going completely online.
"As Dr. Hinshaw has pointed out, transmission is happening primarily through family and social gatherings. So, schools at this time certainly schools are safe places to be," Gilmore stated during a local media conference.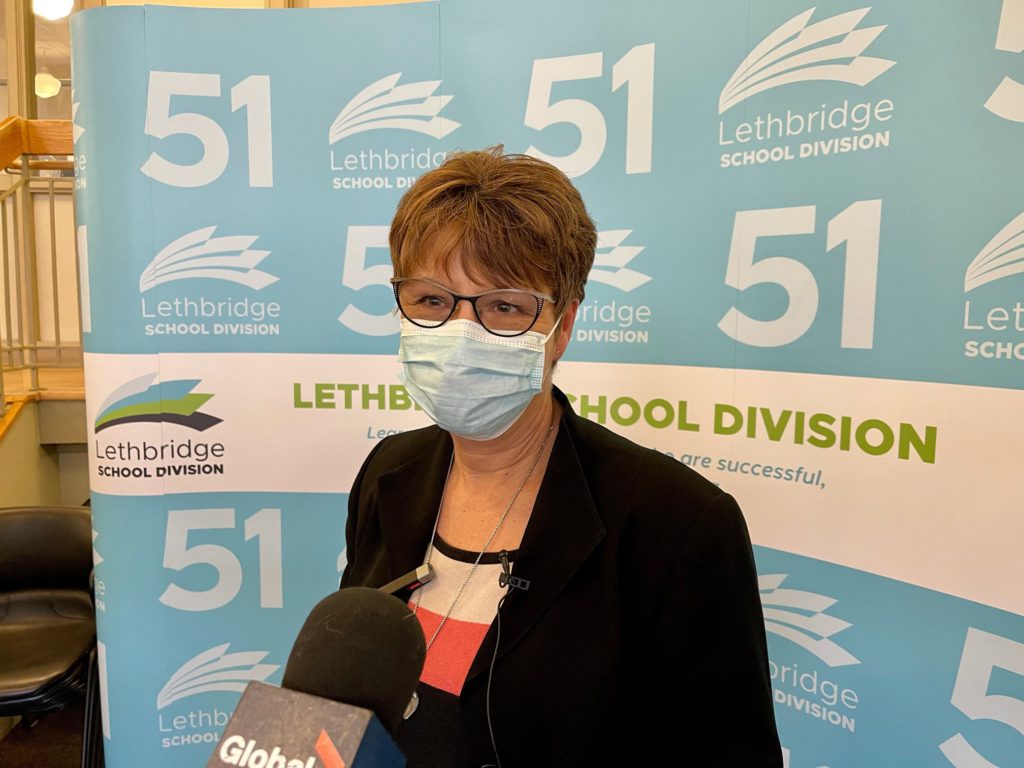 Gilmore says there is no evidence that transmission is taking place in schools. She notes health and safety is their top priority.
Even with 1,000 students on quarantine right now in the public division, Gilmore notes there are still 10,000 kids who continue to attend classes.
Over in the Holy Spirit Catholic Division, that district is facing similar challenges right now.
Superintendent Ken Sampson says it's "alarming" to see the spike in cases, but like the public division, there's nothing to indicate in-school transmission. "All of our cases are not connected to school transmission, which is really good. At the same time, with the variants in this area we know it's probably just a matter of time before things grow."
The Holy Spirit Division stated as of Monday, the division had 12 active cases (one at Our Lady of the Assumption School, two at Catholic Central High School, five at St. Francis Junior High School and four at St. Teresa of Calcutta) requiring the isolation of roughly 420 staff and students.