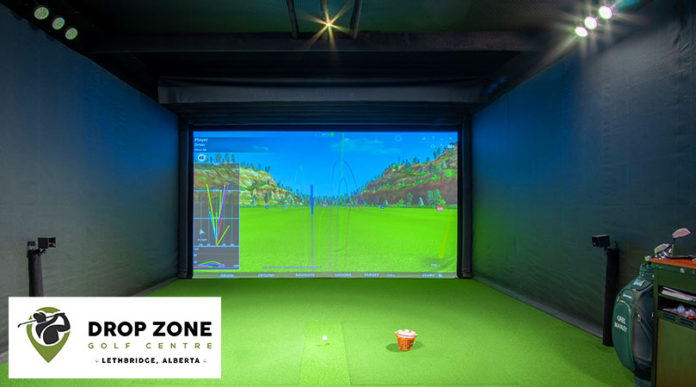 Drop Zone Golf Centre is a one of a kind way to scratch your golf itch! Their top of the line indoor golf facilities take advantage of some of the most advanced technology in the field. They take pride in offering a realistic experience on world class courses from around the world, without the pricey air fare!
How do they make it feel so real?
Drop Zone Golf Centre went to great lengths to make sure their system is realistic both in look and feel. When they discovered about Golf Links, they knew they had found the best way to deliver the world class experience they were determined to bring to Lethbridge. aG Links supplies the most accurate recreation of world class courses and physics, so you feel every drive, and finesse every putt.
A Great Way to Learn!
Whether it's first time stepping onto the green, or you want to shake off the rust, Drop Zone Golf Centre is the best place to do it. You get to choose the holes you want to play so you determine how challenging you want it. And with all the feedback from Drop Zone Golf Centre's advanced system, you'll know if you're pulling to the left, right, or slicing it. It's just like learning on out door greens, without all the hassle! Keep track of your stats with the aG Locker App, available for iPhones and Android.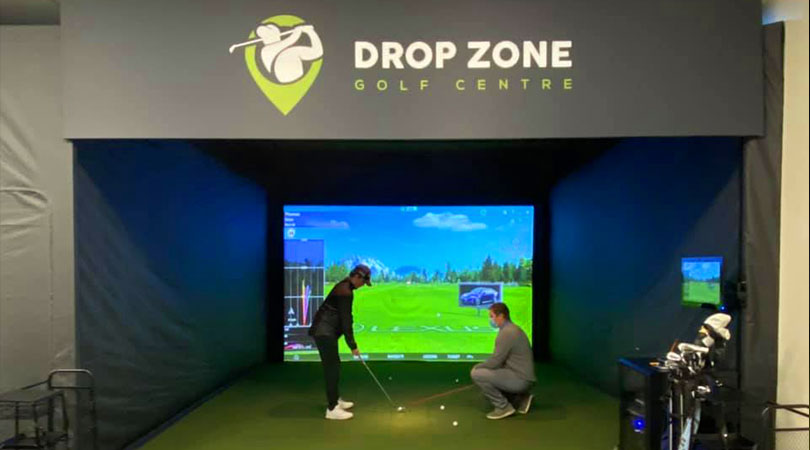 Same Location. Different Courses.
Drop Zone Golf Centre is always updating their course offerings. Some of the most prestigious international courses are right at your finger tips. Each course is painstakingly recreated for the highest level of detail and realism. If you hit a tree on one of Drop Zone Golf Centre's indoor simulate courses, you'd hit the same tree in person! Play the best courses in the world, without having to wait through customs!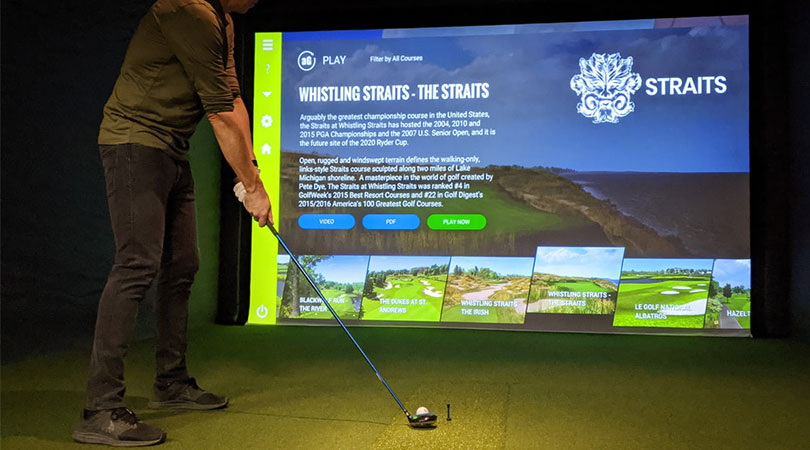 Lethbridge's ONLY Indoor Golf Course!
Drop Zone Golf Centre was created out of necessity. They knew Lethbridge golfers were itching to get out on the greens, even when the greens are covered in snow. That's when Drop Zone Golf Centre knew they had to provide a place for all golfers to satisfy their swings no matter the weather, season, or skill level! The next time you want to step out on to the greens, but the weather isn't co-operating, head to Drop Zone Golf Centre – 561 41 Street North in Lethbridge. Or visit them online at www.dropzonegolfcentre.ca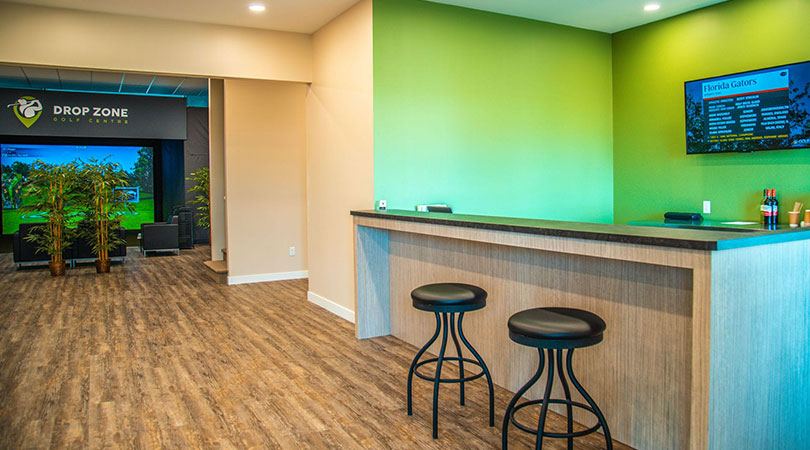 ---

Facebook: www.facebook.com/dropzonegolfcentre/
---