Alberta Premier Jason Kenney on hand Friday (Sept. 13) to help officially open Science Commons at the University of Lethbridge.
The $280 million facility is a project the U of L had been pushing for, for nearly a decade. It was finally given the go-ahead by the former NDP government, under then-Premier Rachel Notley.
Kenney said Friday says this project will receive $260 million from Alberta taxpayers, underscoring the province's commitment to scientific progress, which is critical to Alberta's long-term prosperity. "I hope and expect that the University will honour that huge investment by Alberta taxpayers by getting as much bang for the buck as they can, in terms of learning and research."
The facility, which brings together the departments of Chemistry & Biochemistry, Biological Sciences, Neuroscience, Physics & Astronomy and Psychology, is designed to foster research by providing exceptional opportunities for collaboration and discovery.
At 38,500 square metres, it is the largest development on the U of L campus since the original construction of University Hall began in 1969.
University of Lethbridge President, Dr. Mike Mahon says the U of L has long been an economic driver in our community. "Science Commons will expand our ability to foster partnerships as we translate knowledge from the lab to industry."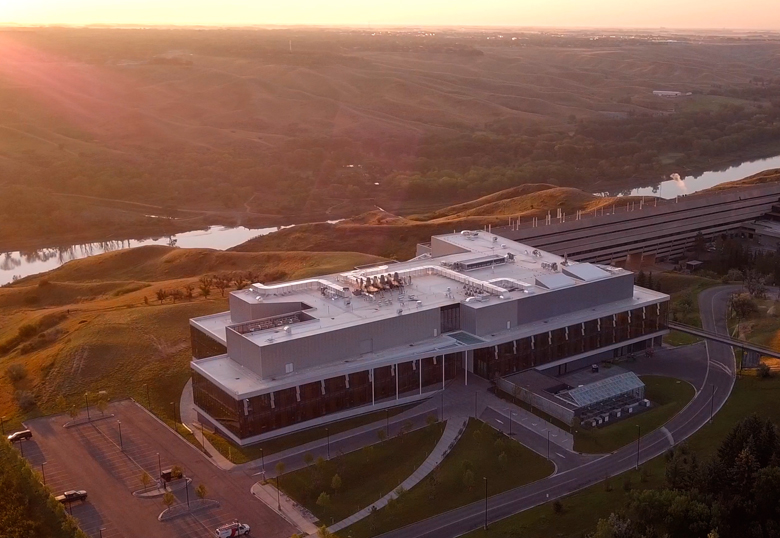 Students have already taken notice. New Fall 2019 registrants to Bachelor of Science (BSc) programs offered by the Faculty of Arts & Science are up over 23% from last year, while total BSc registrants are up nearly 10%.
The University notes Science Commons positions the U of L at the forefront of science research and education, inspiring the next generation of research scientists and setting the stage for an unprecedented era of discovery.
The facility also creates greater opportunity for the University to build on its relationships with southern Alberta industry partners.
Meanwhile, the fact Premier Jason Kenney came to the opening of the new facility Friday wasn't sitting too well with the NDP MLA for Lethbridge West.
Shannon Phillips was questioning why Kenney would attend the opening saying he's called investments like this one at the U of L "variously wasteful". "He's characterized these types of investments as a bad idea and now he's gong to come here and take credit for it. It's very confusing."
Phillips however notes this is a great day for Lethbridge. "This is a fantastic day for research, science, our future workforce, and our future knowledge. This really is the legacy of the Notley government. When we came into office this was a plan the U of L had on the books for years, but it wasn't funded."
Phillips says she's hopeful Science Commons will results in new students, new research, and new faculty.