A number of Lethbridge firefighting recruits undergoing investigations training this week.
The seven spent the day Thursday (Oct. 17) putting out two live burns at the fire training centre on the city's north side and then investigating the cause.
Chief Fire Marshall Heath Wright says firefighting these days isn't just about dumping water on flames, it's also about how that blaze may have started. "We also want them to look at any signs or signals that might be malicious activity like multiple points of ignition or the colour of the smoke or colour of the fire itself. The location of that fire and how many fires are burning in the area at one time."
Training Officer, Lethbridge Fire Prevention Officer Adam Saturley says the recruits did a great job. He notes this is a good way for these new recruits to understand there's more to firefighting than just putting out the flames.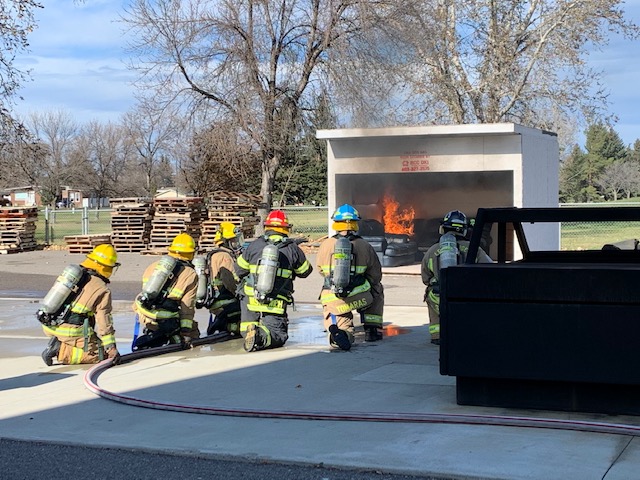 "What we really want to touch on with them is there could be evidence around," says Saturley. Evidence doesn't have to be a criminal aspect, but anything that will help us determine the cause of the fire is evidence to us."
The two live burns consisted of a bedroom fire scenario and the other was a livingroom fire.
Wright, meanwhile says they were able to conduct this special training thanks to a partnership with Rocky Cross Construction (RCC). RCC donated furniture and some of the building supplies as well. He noted McNamara Floors, donated the flooring.
The seven new fire recruits will graduate from training on November 22nd.