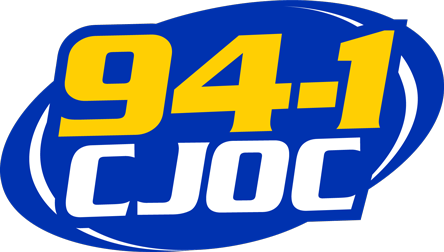 I'm just your average mid 20's guy who loves everything from trivia to scotch to oxygen and is terrified of everything from Canadian geese to re-heated lettuce to monopoly.
What's Your Favourite Song on CJOC?
Van Halen – Why Cant this be Love How Long Have You Been In Lethbridge? Age 0-20, and 23-present (24 years and counting!)
Where's Your Favourite Place to be on a Friday Night?
Pre-pandemic – Enmax Centre! Pandemic – Gym then home for a movie! Summer time – A patio with 2-4 friends for beer and pizza!
Favourite Pizza Topping?
Cheese, duh. It's on every pizza (other than that, pepperoni) Beatles or Rolling Stones? Beatles. No... Stones. No... Can't decide so I'm forming a super group with George, Ringo, Mick and Keith.
Betty or Veronica?
Never seen the movie (read the book?) but I would be happy to host a mud wrestling exhibit to determine a winner. Failing that, whoever's scent more closely resembles lilacs and craft beer in springtime.
CFL or NFL?
What's a CFL?
How Would You Get Off the Roof of the Water Tower?
I'm sure watching one CFL game would do it.
What's Your Favourite Southern Alberta Event?
Ribfest and it's not even close. You're at the Drive-in... What Movie is Playing? Double feature, True Romance followed by the unrated version of True Romance.
3 Facts You'd be Surprised to Know About Me:
-I'm a huge alligator nerd, I know every genome, every subspecies. (Not really, but if you know where this quote is from, you know what my favourite show is).
I'm (seriously) a huge math nerd and I love anything to do with numbers.
I HATE routine and relying on things. I never drink caffeine, I never go to bed at the same time, I never drive the same route to work.
(bonus fact) I'm never sick, I've never had the flu and I've never missed a day of school or work due to being sick. Okay stop reading. You're gonna jinx it.