Several hundred people rolled up their sleeves Tuesday at the first mass public flu shot clinic held at Lethbridge Exhibition Park.
Many of those were families with young kids.
Local Medical Health Officer, Dr. Vivien Suttorp says this is just the start of the influenza season here. "It's typical at this time of year we start seeing random cases in October. The thing is, it takes two weeks to build up optimal immunity after a vaccine. So get your vaccine now before the wave of influenza hits."
Suttorp says this vaccine protects against two strains of influenza A and two strains of influenza B.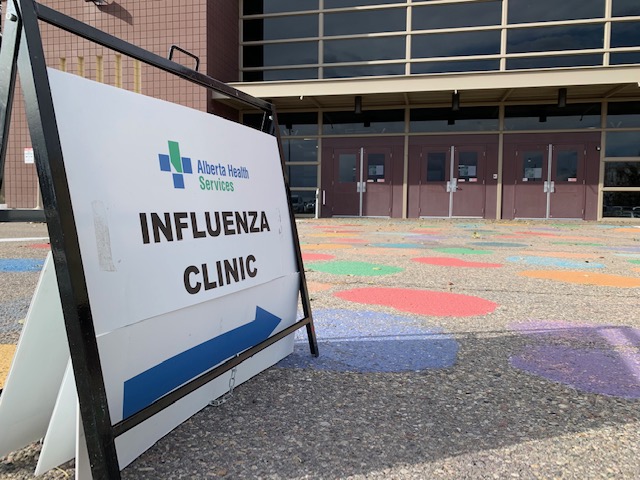 She also notes public health is responsible for vaccinating kids five years and younger, so that's why these mass public clinics are especially important for families.
Dr. Suttorp says last season, 72% of flu cases were prevented through vaccine. "We know that it's effective," says Suttorp. "There's no vaccine that is 100%. People may still get ill, but in general it would be a milder sickness, less complications, and have shorter duration of illness."
Suttorp stresses children under two years of age are most vulnerable along with people with chronic conditions like diabetes and heart disease, and the elderly are at most risk of complications with the flu.
To check out times and locations for public flu shot clinics visit the Alberta Health Services web site.