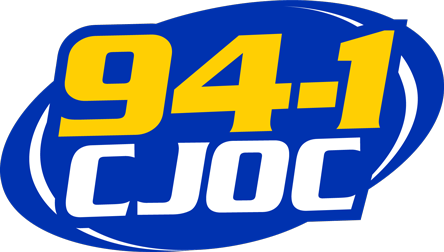 I'm a married father of two who loves nothing more than sitting down to watch the game (any game, as long as I can gamble on it) with a cold beer.
What's Your Favourite Song on CJOC? I can't hear "Your Love" by The Outfield and not sing as loud as humanly possible.
How Long Have You Been In Lethbridge? I moved here in 2002 at 17 to attend the University, that didn't last a full year (oops) and then moved over to Lethbridge College where I took the broadcasting program and met my wife. After a few years in Saskatchewan and Northern Alberta, we were back in Lethbridge in 2007 and it's where we call home.
Where's Your Favourite Place to be on a Friday Night? At home with the music loud having a dance party and playing mini sticks or basketball with the kids. After they go to bed, sipping on one of my homebrews on the deck or basement with my wife or a couple friends. Before all that, say Friday afternoon, walking my dogs around Nic Sheran Lake.
Favourite Pizza Topping? Meat….give me all the meat! Specifically ham, pepperoni and bacon…
Beatles or Rolling Stones? It would have been the Stones until I saw The Beatles "Love" Cirque show in Vegas a few years ago. Somehow, that gave me a whole new appreciation for their catalogue.
Madonna or Cyndi Lauper? Did you know that Cyndi Lauper won Best New Artist at the 1985 Grammy Awards? The video for "Girls Just Want to Have Fun" won the inaugural award for Best Female Video at the 1984 MTV Video Music Awards, and made Lauper an MTV staple. Lauper appeared with professional wrestler Hulk Hogan, who played her "bodyguard" and would also later make many appearances as herself in a number of the World Wrestling Federation's "Rock 'n' Wrestling Connection" events.  Madonna though…definitely Madonna.
Betty or Veronica? I have thousands ,literally thousands, of Archie comics in my house and every toilet in my house has a stack of Archies on top of the tank. I feel like if ever there were a question my life has led me to answering, it's this one. I could turn in a term paper arguing the merits of each subject but the Veronica section would be about a paragraph long while Betty would take weeks for you to digest. Betty….by a landslide!
CFL or NFL? Why does it have to be "or". How short sighted are we? As a fan of football…CFL. Go Riders! As a fan of gambling and fantasy sports…NFL. Go Rams!
How Would You Get Off the Roof of the Water Tower? Here's a better question, why would you be on the roof of the water tower without a plan to get down?
What's Your Favourite Southern Alberta Event? When the temperature gets cold enough for the rattlesnakes to go away. I love taking the kids to Whoop Up Days and me before kids had a blast playing slow pitch and partying at Cornfest.
You're at the Drive-in… What Movie is Playing? I haven't seen a movie in public since 2007. That's probably something that should go in the next section though. That being said, Roadhouse…it's always going to be Roadhouse.
3 Facts You'd be Surprised to Know About Me:
I do 75% of the cooking in my house and am actually pretty good at it.
I played competitive high school tennis in B.C.
I was horrendous at math in high school. Like really, really bad. I was doing grade 11 math in grade 12 for the 2nd time and I wasn't going to pass. My teacher, great lady, asked what I wanted to do with my life and I told her radio. She knew I would never need what she was teaching and let me slide.