There are some sweet new visitors at the city's Waste and Recycling Centre.
As part of an agreement with ECCO Recycling, the company that operates the Materials Recovery Facility, ten honey bee hives have been set up on the property.
Steve Rozee, Manager of the Waste and Recycling Centre, says it's something ECCO does in other communities and they thought it was a great way to use the extra space here and at the same time promote some environmentally-friendly things. "These honey bees are doing very well. We anticipate they will produce around 25 kilograms of honey this year per hive, which could increase in years to come. This is just the start."
ECCO Recycling also has a full-time beekeeper. The honey will eventually be processed, bottled, and is usually donated or given away. In Lethbridge, ECCO will keep half the honey and the other half will be provided to the City to be given away.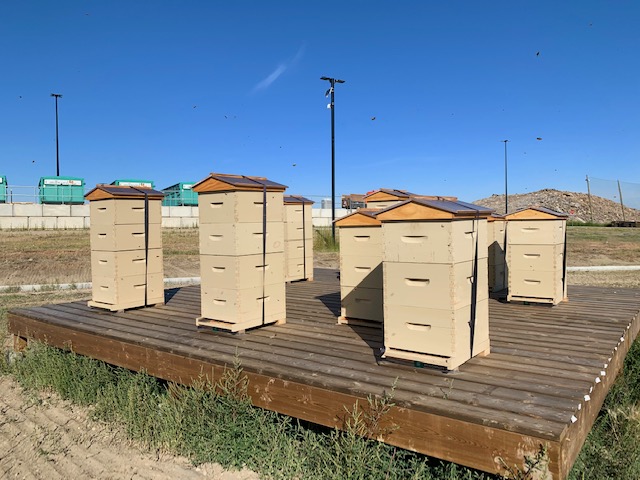 The Waste and Recycling Centre is a perfect spot for having honey bees. It has a large grassy footprint which provides an environment where pollen and nectar can be easily collected.
Robert McBain of Worker and Hive Bee Supply in Calgary is managing the hives. He says these bees have a two to three mile flight radius so they'll also help pollinate crops surrounding the landfill.
As for the positive impact on the environment, Steve Rozee says they are also able to use the bees as a way to open up important conversations with residents about the environment.
ECCO Recycling manages hives in six locations across Alberta. Those are in Aldersyde, Balzac, Dalemead, Mazeppa, Calgary, and now Lethbridge.