Getting a parking fine in Lethbridge could cost you a lot more starting in the new year.
Lethbridge City Council's Community Issues Committee (CIC) has heard a proposal recommending parking fines rise from from the current $25 to $40 in order to improve compliance.
Downtown Revitilization Manager, Andrew Malcolm says right now, Lethbridge has some of the cheapest parking fines in the country. "Our assessment of other municipalities across Alberta and in Canada, both on rates and fines, we have some of the lowest if not the lowest currently."
Early fine payment within seven days would go from the current $10, up to $20 if this proposal is given the green light.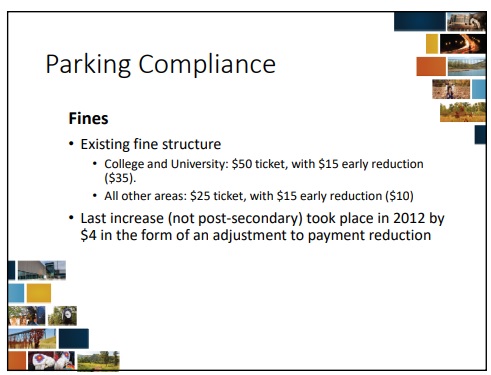 Malcolm says another goal is to help increase the turn over of parking spaces.
Parking rates could also go up a few cents if approved by City Council. The proposal presented to CIC Monday would see the rates in two and three hour parking zones go up 10 cents from $1.00 an hour to $1.10 an hour. Ten hour parking rates would go up a nickle to 50 cents an hour.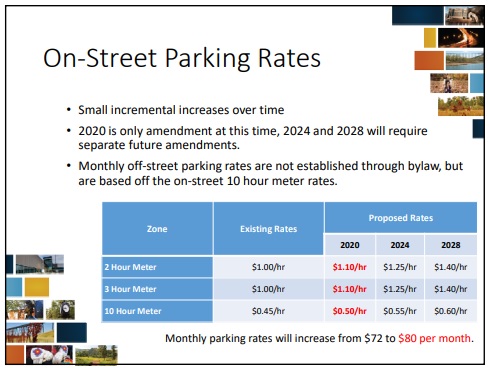 Malcolm says he doesn't know how the increases would be received by the public. "We have discussed with the downtown business district as well as the chamber of commerce and others and we're aware of the concern of businesses which is why we've taken the absolute most minimal approach as we could with the five and ten cents increase."
The proposal still has to go to a regular meeting of City Council for approval.
Malcolm says if Council was to OK the proposed increases, they'd go into effect in January 2020.