An Alberta Health Services risk management inspection report posted online says a closure order was issued for the New Dynasty Restaurant on Tuesday (June 4).
The report notes that live cockroaches were found on walls, floors, and shelves, dead cockroaches were in glue traps and egg casings were also found.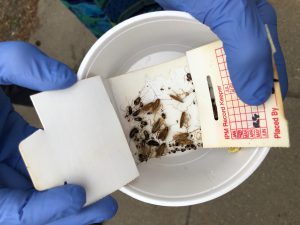 The owner of New Dynasty is now required to eliminate the infestation and follow requirements from a licensed pest control operator before the restaurant can re-open.
In addition, the AHS report found several high risk food items in the temperature Danger Zone, with chicken thawing in a sink and over 20 packages of ribs left at room temperature to thaw.