Lethbridge is the first municipality in Alberta to officially offer green burials.
It's a more sustainable and environmentally-friendly option when it comes to funerals. It allows a body to decompose naturally, without embalming, in a biodegradable container such as a wicker casket.
Local funeral homes also support the green burial concept.
Ralph Zentner, owner of Cornerstone Funeral Home says it's great to be able to offer families something different. "We're excited to be part of this next phase of what we consider traditional and non-traditional burials and funerals. We think this is great for Alberta that we can be the first here in Lethbridge. We're excited to look at the next generation of how we're going to be doing things".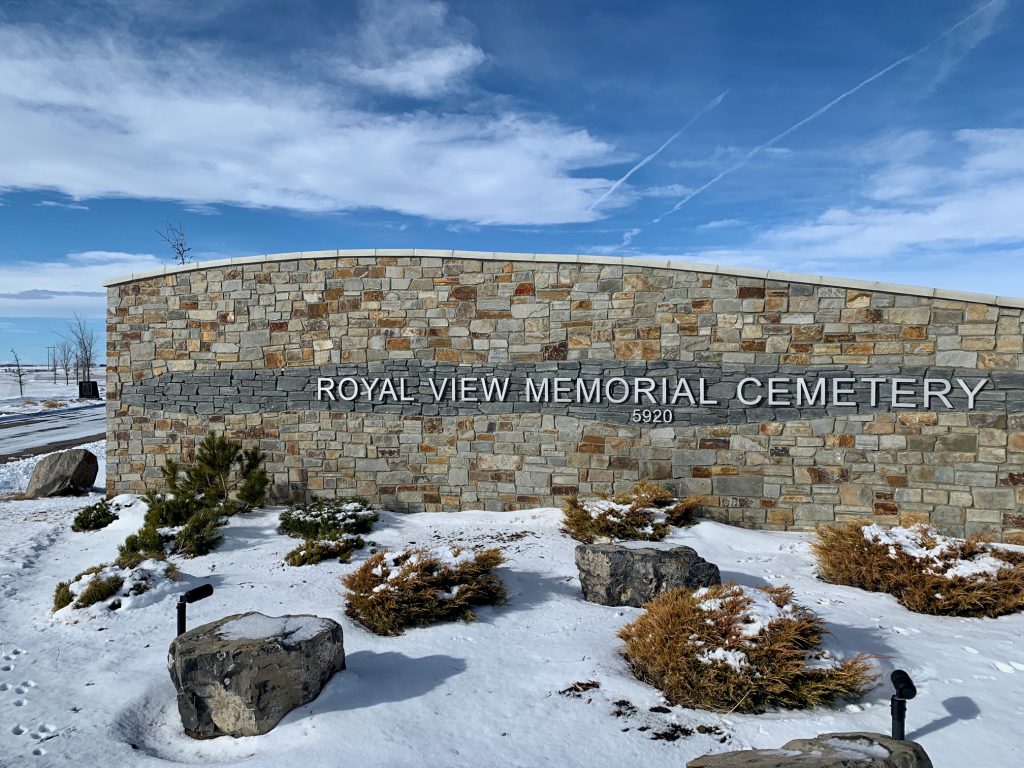 Lethbridge's green burial section is now officially open in a grassland area overlooking the coulees at Royal View Cemetery on the city's north side. The location blends in with the natural prairie and southern Alberta landscape.
For many people, green burials combines the spirituality integrity of the past, with the environmental needs of the present.
Dale Martin, owner of Martin Brothers Funeral Services, says this about returning a body to the earth where it can decompose naturally, noting years and years ago this is how families buried their dead. "The carbon footprint of cremation is so high, it's off the charts. I think if someone is looking for something very basic and very simple and certainly back to nature, I absolutely believe this in an option for them".
Lethbridge Cemeteries Manager, Hiroshi Okubo says it's great to be the Alberta leader in rolling out this burial option, noting there will likely be many, many more communities to follow suit. He says this was something that was being discussed here about ten years ago and the City of Lethbridge is very pleased to now be able to offer this new concept.
At this time local funeral homes have had numerous inquires about green burials, but no actual interments as of yet.
In order to provide green burials, there are five principles to adhere to:
No embalming – Human remains are prepared without the use of embalming fluid, allowing nature to take over. Decomposition is thought to be nature's way of recycling a body. We take energy throughout our lives, and when we die, a green burial allows us to give energy back to the earth.
Direct earth burial – The remains are wrapped in a natural and biodegradable cloth and placed directly in the ground. No grave liner or casket is needed.
Ecological restoration & conservation – Grasslands Green Burial Grounds is specifically developed to use the natural landscape of the prairies. This means indigenous prairie grasses are used to seed the grave-site. It is also encouraged that visitors remain on the designated walking paths to leave the grounds protected and undisturbed.
Communal memorialization – The philosophy of the Green Burial is that the entire Grasslands is a living memorial to the individuals buried there. Because of this, individual headstones are not allowed. Instead, a memorial will be placed in the green burial space where simple inscriptions can be made.
Optimize land use – Grasslands Green Burial Grounds is designed and developed to optimize the space designated for green burial. Minimal infrastructure, installation and ground disturbance took place to create Grasslands. This allows the space to remain as natural as possible.